---
Fastest player in the NFL... - RealDeal - 11-20-2011 02:40 AM

Chris Johnson is pretty damn fast, I know he haven't done much this season, but I think is because of the h hold out and the lockout. Devin Hester is the quickest player in the NFL from my view.
Other players like Tedd gin JR, Mike Wallace, Jacoby Ford and Desean Jackson. But none of them can catch CJ2k
Who do you think is the fastest player in the NFL?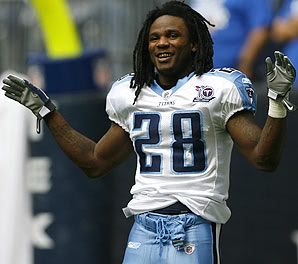 ---
RE: Fastest player in the NFL... - David_Office2010 - 11-26-2011 07:31 AM

He is fast but i give him that but theres alot of fast people.

e.g: ( me )


---